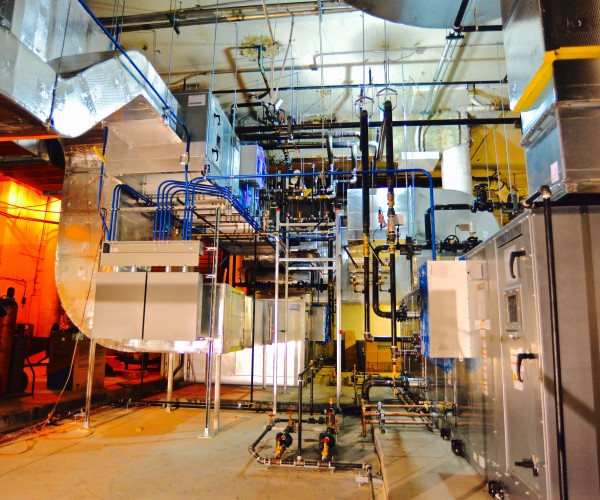 Commercial HVAC Services
In addition, we also offer HVAC Maintenance and Commercial Energy Services!
With our highly trained technicians, Westside Mechanical is able to service any industrial or commercial HVAC application. Our extensive mechanical services include equipment repair, equipment replacement, 24/7/365 emergency service response, preventive and full-service maintenance programs customized to ensure the proper life and operation of your industrial HVAC equipment. Our mechanical services are available outside of our HVAC construction services. Contact us today for your custom, industrial HVAC solution.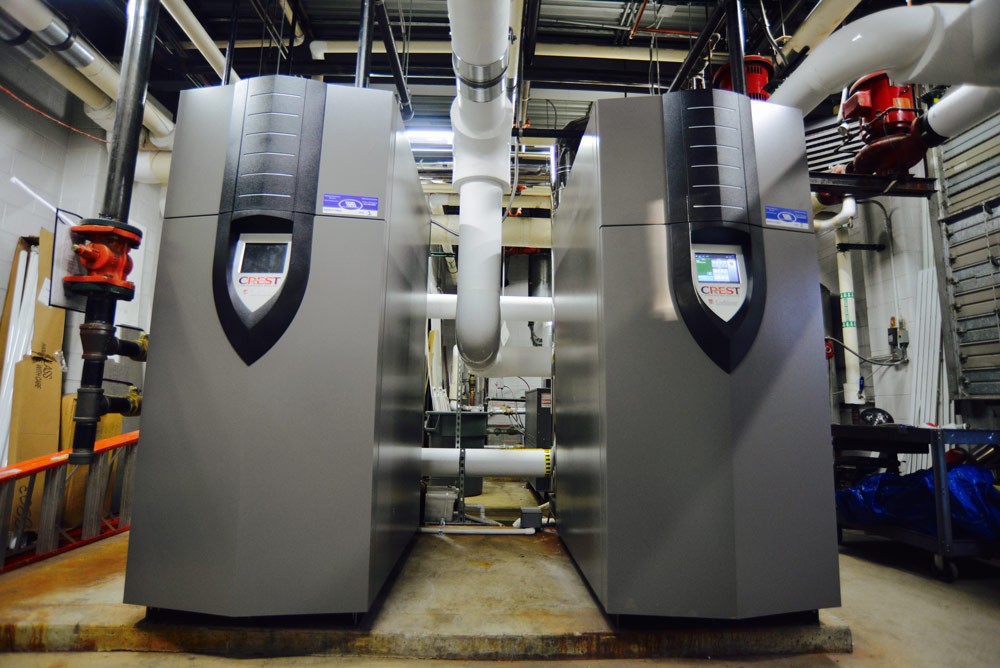 Westside Mechanical HVAC service capabilities include:
Heating Systems

Steam, Hot Water, Gas and Electric
Boilers and Burners
Heating Pumps
Unit and Duct Heaters
Humidifiers
Infra-red and Radiant Systems

Ventilation

Variable Frequency Drives (VFD)
Make-up Air Units (OEM, Custom Built, Fan Walls)
Commercial and Industrial Exhaust Fans
VAV and VVT Systems
Air Distribution Ductwork
Duct Modifications (Galvanized, Aluminum, Black Iron and Stainless)

Air Conditioning

Centrifugal, Reciprocating, Screw, Scroll and Turbocor Compressors
Cooling Towers
Chilled Water and DX Cooling
Air and Water-cooled Condensers
Chilled Water Pumps
Pool Dehumidification Systems
Computer Room Systems
Dehumidifiers

Piping system

Steam and Water
Compressed Air
Medical Gas
Rooftop Packaged Equipment
Refrigeration System

Med and Low Temperature
Variable Refrigerant Flow (VRF)

Energy Management Systems
Building Automation Systems

Control Design and Installation
Direct Digital Control (DDC)
Lighting
Card Access

Energy Surveys and Audits
Chicago Energy Ordinance Compliance
Retro-Commissioning
Air, Ventilation and Indoor Air Quality Analysis
Certified Test and Balance
Pump Alignment
Vibration Analysis
Fume Hood Inspection and Analysis
Filter Replacement
Coil Cleaning, Testing and Repair
Oil and Refrigerant Analysis
Refrigerant Recovery
CFC Conversion

Leak Detection
Refrigerant Storage
Relief and Isolation Valves
Refrigerant Conversion
Equipment Replacement
Eddy Current Testing