Commercial HVAC Construction Services
With more than 40 years of experience in industrial, commercial, and institutional HVAC mechanical and engineering projects, Westside Mechanical provides our customers with complete, high quality, and competitively-priced mechanical installations. Our experienced staff performs all the work on our heating and cooling projects, from design, installation, through commissioning and maintenance, adhering to the highest standards of professionalism and safety during construction. Westside works with general contractors, construction managers, program managers, and company owners or managers to complete our projects.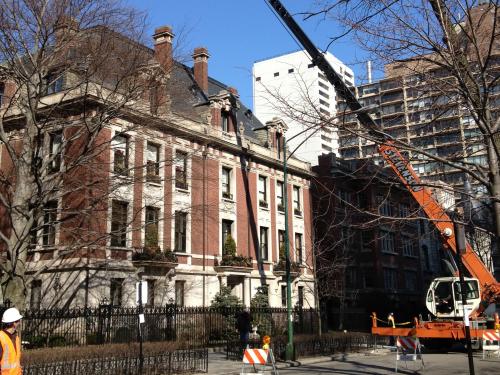 HVAC Design & Installation
It all starts with Engineering…
Westside's construction process starts with Engineering, and the experience and expertise of our licensed engineering team sets us apart from the competition. As your commercial HVAC experts, we will be with you throughout the entire process from design to installation and maintenance. We are a registered Design Engineering Firm with the State of Illinois and our Mechanical Engineering Services include:
Registered Professional and LEED-Accredited Engineers experienced in all aspects of mechanical engineering.
3-Dimensional CAD drawings, providing more productive, higher quality and safer installations.
Building Information Modeling (BIM) technology employed on each project. Westside is an industry leader in using BIM, ensuring delivery of the highest quality finished product to our customers.
Navisworks to assist with project planning and anticipate issues during HVAC construction.
What does BIM deliver?
Better understanding of design concepts and more focus on value-added tasks.
Faster cycle times, reduced errors and omissions.
Less waste, rework, material, and time.
Call Westside Mechanical or contact us today if you want the best and highest quality HVAC contractors and mechanical services in the Chicagoland area! Westside Mechanical specializes in commercial, institutional and industrial heating, cooling and ventilation systems.